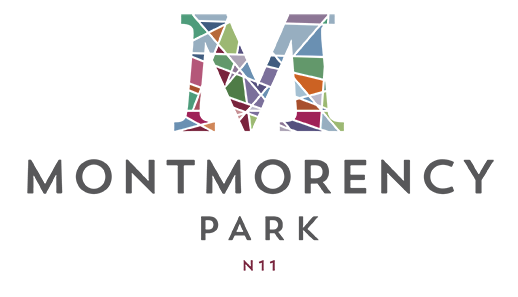 Welcome to a new chapter of city living
Every good story begins with a flight of the imagination. It's what transforms the pages of a book into a tale that leaps off the paper and what breathes life into a brand new home. Whether you're folding back the cover of your favourite novel or opening the door of your new property, its imagination that makes the magic happen.
When we created Montmorency Park in New Southgate, we imagined apartments and houses with the thrill of London on their doorstep, but with landscape green spaces and the buzz of local life close at hand. We imagined over 500 stunning new properties carefully designed to make living a pleasure and travelling a breeze – whether by car, by train or on foot. We imagined people living here, enjoying London and beyond in their own way, and making New Southgate into one of the most exciting communities in the city.
But it isn't just imagination. Its real. The Montmorency Park story starts here.
To become part of the adventure, just unleash your imagination and read on…
The beginning of a beautiful story
Like every friendly community, New Southgate is home to some fascinating life stories. But perhaps one of the most interesting is that of Jerome K. Jerome, who lived in the area as a child and who went on to write Three Men in a Boat, one of the best-loved comic novels in English literature.
The book was his masterpiece. Published in 1889, it tells the story of three men and a dog on a boat trip along the Thames from Kingston through to Oxford. Hugely popular in his lifetime, its dry humour and elegant wit have never faded and It has remained in print ever since it first appeared.
Bringing a development of luxurious new apartments and houses to the heart of New Southgate, we knew that the lives lived here would lead to a new generation of stories, and so we thought we would pay tribute to Jerome's literary legend by naming our development after his book. Although there are three men at the heart of the story, there is only one hero.
And that's their dog, Montmorency.